New Patients
Reese Chiropractic is a warm and welcoming place. We've created a comfortable atmosphere where you'll feel right at home. If you're a new patient, you can fill out our paperwork online and submit it directly to us. Otherwise, you can also complete these forms upon your arrival.
When you call us to book your first appointment, we'll discuss your insurance and the costs involved, so that you know exactly what to expect. Bring your insurance card in with you so that we can get a copy of it for our files.
ONLINE FORMS »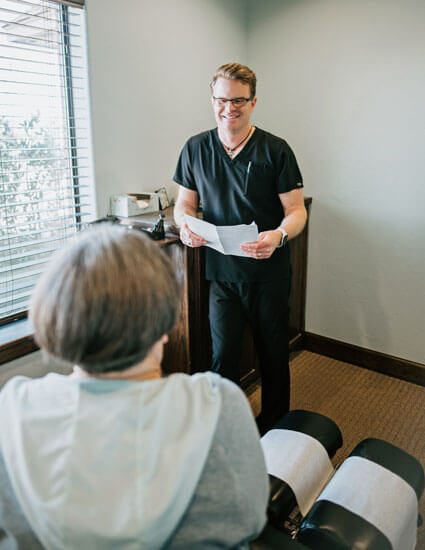 Your First Visit With Us
When you arrive, you'll meet our friendly front desk staff. A member of our team will take your vitals such as height, weight and blood pressure. Your chiropractor will introduce themselves to discuss why you're here and answer your questions.
The next step will be an orthopedic and neurological examination. The final step in your evaluation process is to have digital X-rays taken. We will immediately go over your examination and X-rays with you. If you're ready to begin care, you'll receive your first chiropractic adjustment and any needed therapies.
This appointment takes about 45 minutes.

Office Fee Schedule and Financial Policy
Our experience has shown that it is wise to have an understanding with our clients as to our office policies and fees. Therefore, this form has been prepared for your convenience and information. We offer several methods of payment for your care at our office and you may choose the plan that you prefer. This will enable us to better serve you and help to avoid misunderstandings in the future. Our main concern is your health and well-being and we will do our best to help you.
Important: All clients are responsible for full payment for the first visit (unless other arrangements have been made in advance.)
Service Fee
| Consultation | Included with Exam |
| --- | --- |
| Initial Exam | $90-$190 |
| Dynamic Re-Exam | $90-$125 |
| X-Rays (Per View) | $55 |
| Adjustments | $50-$60 |
| Medicare Initial Visit & X-Rays | $190 |
| No Call No Show Fee | $25 |
If you need to reschedule or cancel your appointment please call within 24 hours of your appointment.
Failing to do so will result in a $25.00 charge.

Ongoing Visits
Your ongoing visits are efficient, taking an average of 10-15 minutes.
We'll likely see you more often when you first begin care to start making the necessary changes in your body's patterns. As you improve, we'll reduce the frequency of your visits. You're welcome to continue with wellness care, where you'll see us periodically to maintain your health. These visits might be every few weeks, every month or every six months. We'll help you find that "happy place" that's right for your unique needs.
We are in-network providers for most major insurances. Contact Reese Chiropractic today to set up your first appointment!
CONTACT US »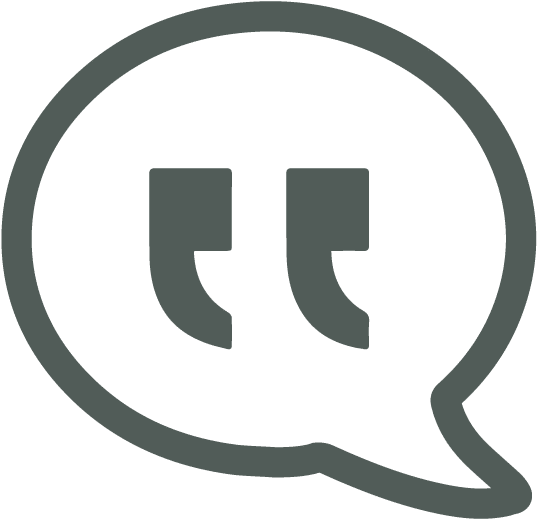 Dr. Reese was great & really helped me understand the issues with my back and what he can do to help. Everyone was super friendly & I'm glad I chose Reese Chiropractic!

This is an amazing office full of wonderful and helpful individuals. I would recommend over and over.

My first time walking through the doors I felt seen and all the staff automatically wanted to work with me to get me to the place I want to be. The atmosphere isn't just a chiropractor but it's an automatic family.

Dr. Reese and his staff were very informative and answered all my questions thoroughly.

Very helpful while showing me the X-rays and explaining everything. I appreciated knowing what needed to be done to provide as much relief as possible. The manipulations were painless.

I was really nervous my first visit and I was quickly made at ease. I have the upmost confidence in my Doctors at Reese Chiropractic!!!

I am very happy I tried Reese Chiropractic. Fantastic Staff! Fantastic Experience!

Great people. On their A-game with helping you through the whole process.

Dr. Martin and the front desk ladies were AMAZING. Everyone helped put my mind at ease and made it such a wonderful experience.

The staff and Dr Shelton are very friendly and helpful. It made me feel comfortable at this office.

Start to finish…. I felt I was in very good hands! Very professional office and I really think that they can help me with my pain.

All of the staff was so kind and helpful, and Dr. Reese exceeded my expectations. He was very thorough with his process of determining my issue, and made the overall experience very comfortable by explaining exactly what he was doing and why!

New Patients | (405) 372-9200