Dr. Ashton N. Shelton, DC, CACCP
Discovering a Desire to Help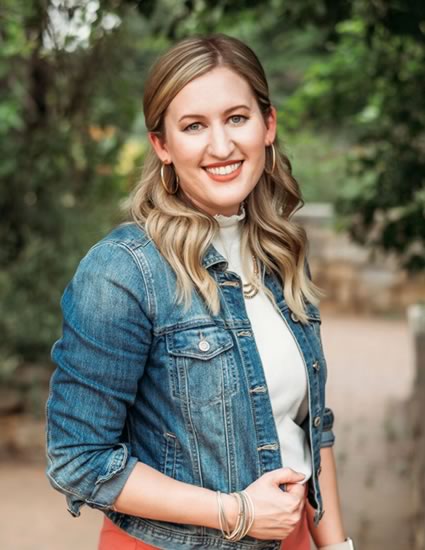 Dr. Shelton was taking a course at Oklahoma State University where physicians from different fields were brought in to speak. They would tell the students about their profession, and the students would then write a summary paper. Set on a career in optometry, Dr. Shelton paid little attention to the presentations until a chiropractic school advisor spoke. "Though I'd never been to a chiropractor, it resonated with me. I loved the idea of taking care of someone and helping them feel better."
Immediately, Dr. Shelton went home and researched chiropractic. She found that doctors of chiropractic care for the whole person, not just individual parts. She knew that this was the way that she could make an impact, and a new career path was discovered.
Developing a Passion for Family Care
Dr. Shelton attended Cleveland University-Kansas City to obtain her doctorate in chiropractic medicine. While there, Dr. Shelton developed an interest in pediatric chiropractic. She joined, and was later president of, the Pediatric Club where she learned more about how to care for children and expectant mothers. Just prior to graduating in 2013, Dr. Shelton became a mother herself.
It soon became a passion to help women feel better and enjoy their pregnancies. Dr. Shelton is certified in Webster Technique. She is also a member of the ICPA, is certified by the Academy Council of Chiropractic Pediatrics and has obtained her CACCP, being recognized as a Prenatal and Pediatric chiropractor. She loves taking care of babies and children, making sure they get off to a healthy start in life.
EXPLORE CHIROPRACTIC »

Returning Home to Our Community
When it was time to begin practicing, Dr. Shelton reconnected with Dr. Resse, whom she had previously shadowed while attending Oklahoma State University, and began a postceptorship at his office. After completing the program Dr. Shelton joined Dr. Reese in practice as an associate.
Dr. Shelton is originally from Stillwater and is happy to serve her home community. She has a young son and daughter. In her spare time, she attends dance classes at the studio where she used to teach. Her daughter loves taking the children's classes there. As a former competitor, dancing is still an important part of Dr. Shelton's life.
Dr. Shelton loves to read anything and everything she gets her hands on. Her favorite author is Diana Gabaldon, creator of the Outlander series. She's also involved in her local church and enjoys spending time with her husband and children watching movies.
Contact Us Today
We have convenient late opening hours available. Call Reese Chiropractic now to set up your first appointment!

Dr. Ashton N. Shelton | (405) 372-9200