Meet Dr. Kane M. Martin, DC
Improving Quality of Life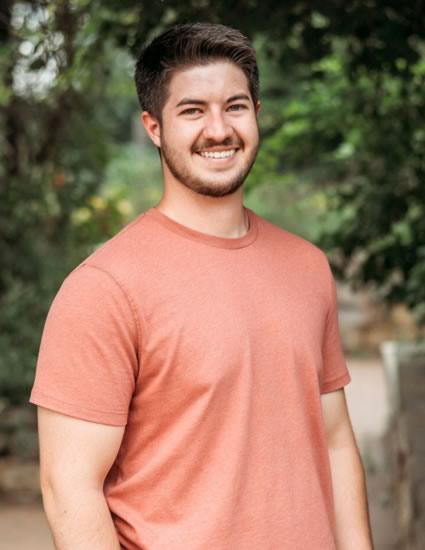 Growing up, Dr. Martin always had a desire to help others, and he knew early on that the medical field provided such an avenue whereby he could aid those in need. Yet, the ultimate reason he decided to pursue a career in chiropractic stemmed from watching his mother suffer from excruciating back pain.
Throughout the majority of his adolescent years, he recalls that every day his mother would come home from work, crying, and pleading for her lower back pain to cease. She asked Dr. Martin to perform some stretches on her muscles to obtain some relief. During this time, his mother was on pain medication, yet the pain would only subside for a short period of time. His mother sought chiropractic care during his senior year, and Dr. Martin immediately saw her quality of life improve. She began working all day, reporting only minor pain, and her mood also boosted. His mother finally could do routine activities without the fear of being slowed down due to back pain. The overall improvement that he witnessed from his mother due to only a few short months of chiropractic treatment led Dr. Martin to pursue a career in chiropractic.
Education
After graduating high school, Dr. Martin attended Oklahoma State University. During his time at Oklahoma State, he met several friends, impacted the community with his volunteer work, and met his wife. After Oklahoma State, he moved to Kansas City, Kansas, to pursue his doctorate in chiropractic from Cleveland University. Here, his passion for chiropractic grew further as he began learning more about chiropractic and how the body functions as a whole, not just individual parts. He learned the importance of the nervous system on the rest of the body and how the chiropractic adjustment removes the stress from the nervous system to help heal other parts of the body.
Other Passions
Dr. Martin has an active lifestyle. His favorite hobbies include disc golf, fishing, and exercising. He also enjoys spending time with his wife. They indulge in a myriad of activities together such as watching movies, playing board games, and attending church. You may find Dr. Martin and his wife cheering on the Oklahoma State cowboys outside of the office, as some of their favorite sporting events are football and baseball.
Contact Us Today
We have convenient late opening hours available. Contact Reese Chiropractic now to set up your first appointment!

Dr. Kane M. Martin | (405) 372-9200